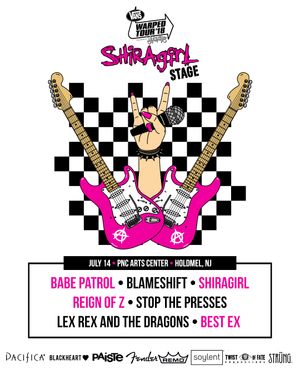 SHIRAGIRL STAGE comes HOME this SATURDAY JULY 14 to NJ!
These days we might be Brooklyn goes Hollywood, but Shira grew up a Jersey Girl...
Since the Shiragirl Stage  was such a success in Cali, we have been invited back for a final date in Holmdel NJ! How it ends up is how it begins... it is all very surreal.
Thanks to Kevin Lyman for his support of women on Vans Warped Tour. 
Check out the final line up of women who rock on the STAGE page.